MSI FZC design and engineer cementing units according to the technical requirements of the  clients and for various environment conditions, multi-regions standards, and transportation
modes.
As a result MSI FZC builds units on trailer, truck and skid either single skid or multiplex skid
system depending on site crane lifting capacities. The skid mounted units can be for onshore or
offshore operations. Rigsafe and ZONE 2 options are available.
The truck and trailer mounted units are built on vehicles in compliance with the local road &
transport authorities where they are intended to be registered. Units can be CE marked and
GOST certified.
HVAC systems can be installed in operator's control cabins for summer operations and
Pre-Heating systems for winter operations can implemented.
MSI FZC can use any truck brand (MAN, SCANIA, IVECO, TATRA, MERCEDES, DAF, Renault,
NZKT, MAZ-MAN, VOLVO, KAMAZ, KENWORTH,…) in the design of the truck mounted units.
A wide variety of engines (Caterpillar, Detroit Diesel, MTU, Mercedes, Volvo Penta, Deutz,
Cummins,…) can be used and various transmissions too (Allison, Caterpillar, ZF,…).
MSI FZC can package any type/brand of plunger pumps (SPM, MSI, SERVA, GD, OFM,…) to
meet client's requirements and main components (truck, deck engines, transmission and
pumps) can be either new or refurbished upon client's request.
The MSI Cementing units can be equipped also with an Automatic Density Control System. All
units are equipped with Data Acquisition Systems and touchscreen interfaces.
Trading of Oil Field Equipments, Manufacturing of Manifolds and other Well service Equipment's, High Pressure Fitting and Repair, Re-Manufacturing, Maintenance of valves and well service equipments.
The capacity of the batch mixers range from 2x 50BBL up to 2x 125BBL or uneven split with 10m3 + 20m3. Tanks can have cylindrical shape or square shape with rounded corners and all types have sloped/conical bottom and siphon system to prevent dead volumes.
The batch mixers can be equipped with non-roadioactive type Coriolis density meter, mixing jets, recording systems and automatic density control upon request.
The batch mixers can be powered either by diesel engines and hydraulic motors or by electric motors. Diesel engines can be of various brands and power depending on preference of the clients. The electric motors are ATEX certified and all cables are armoured and equipped with Eex glands.
The on-the-fly slurry mixers manufactured by MSI FZC can have various capacity and can either the "old-school" manual system also called "ground mixing system" or the more popular
standard one with 20BBL, equipped with a dry cement surge tank for steady cement delivery
and a mixing system allowing a 2.5 SG max density.
The power pack can be by diesel engine or electric motors.
The system can be equipped with an Automatic Density Control System upon request.
The On-The-Fly Mixers can by CE marked or GOST and can be made for onshore or offshore operations, desert or arctic operations. All specifications are customizable.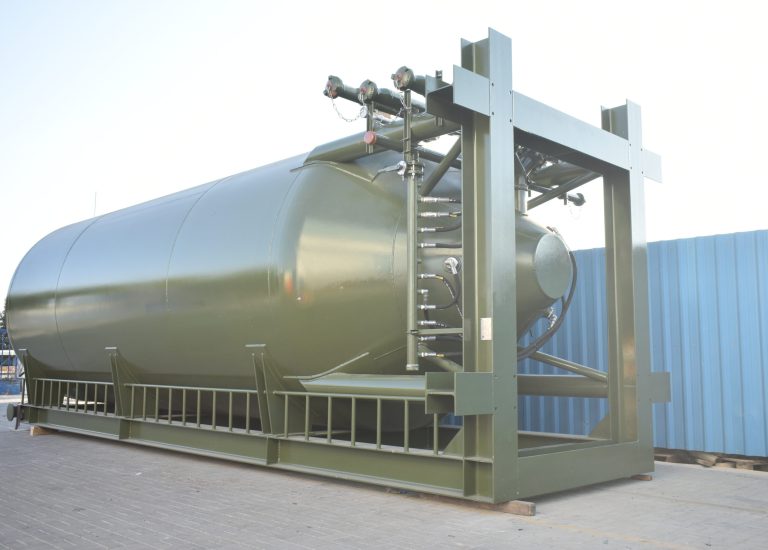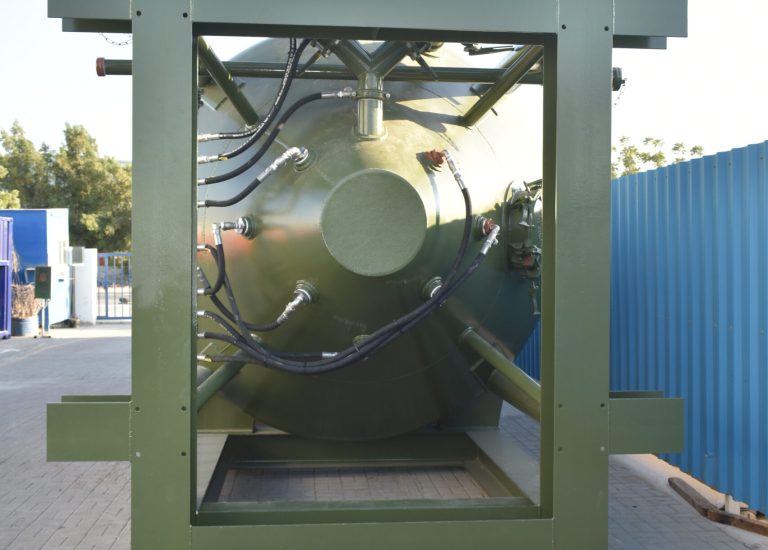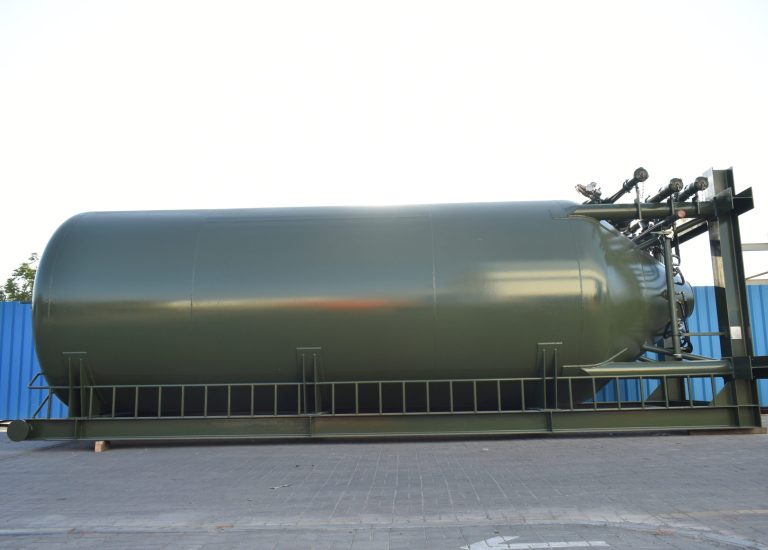 MSI FZC manufactures cement silos of various capacities, 1200cuft, 1500cuft, 1900cuft and more. The silos are cylindrical and installed on an L-shaped frame for easy transportation horizontally to site before vertical installation.
The silos are equipped with fill line, vent line and discharge line. They can be installed in clusters by interconnecting each silo's lines.
Aeration nozzles and air manifold are installed to ensure smooth cement delivery.
The silos can be equipped with load cells and digital displays.
MSI FZC manufacture cutting bottles for onshore and offshore operations. Other versions are available for installations on trailers.
The cutting bottle are equipped with hopper and four (4) bladed needle to cut the bottom of the cement big bags.
Nozzles and air manifolds are installed to prevent compaction of the cement under its own weight in the bottom of the bottle.
Vent line and discharges are installed. The top main butterfly valve in the filling port can be either manual or pneumatic actuated. Option for electric actuator is also available.
MSI FZC manufactured dust collectors allowing to capture the cement dust by velocity drop and gravity. The dust collected in the bottom of the vessel is gathered into a synthetic fabric bag attached to the dump line with clamps.
The design is efficient and economical. The capacity of the vessel can be increased to be adapted to the client's requirements.
The rock catchers manufactured by MSI FZC are to be installed in bulk lines to prevent debris, rocks, aggregated cement chunks to make their way during transfer to/from silos or to the cement supply of a mixing system. It is equipped with a stainless steel screen. The mesh size can be changed according to requirement of the client. A dump line allows for debris/rock collection and disposal.
The design is efficient and economical. The capacity of the vessel can be increased to be adapted to the client's requirements.